Best of Boston 2014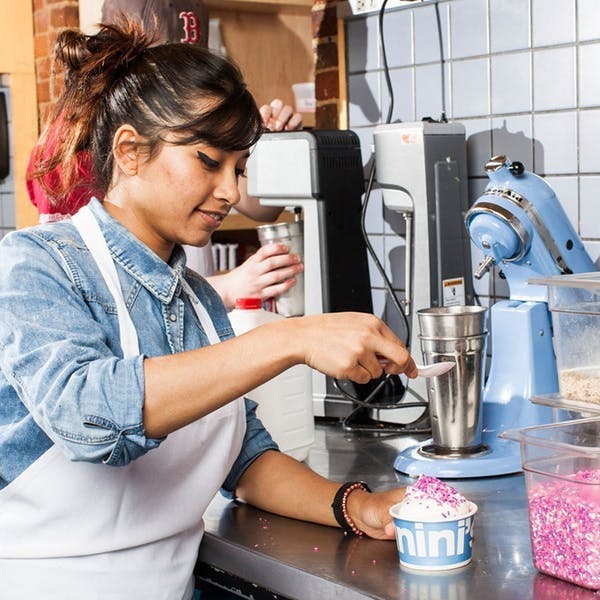 Congrats to the entire Toscanini's team!
"We can confidently say that we've sampled just about every cone in Greater Boston—and scoop by scoop, Gus Rancatore's Central Square ice cream shop remains unchallenged. The endless array of creative flavors—bourbon black pepper, mango-ginger, green tea—keeps things interesting, but it's the thick, custardy texture that makes this ultra-rich ice cream the undisputed heavyweight champion of the slow-churned world."
Read the full article here.